Krakow is the most important city on a touristic map of Poland. It offers multitude of possibilities to discover this place during Krakow tours. Everyone will find here something to their liking: good flight connection either to Krakow Balice Airport or Katowice Pyrzowice Airport, compact Old Town with numerous historical buildings and museums, UNESCO World Heritage List sites, 3 National Parks in close vicinity, cultural and fun activities, hundreds of hotels, restaurants, bars and pubs and vivid nightlife. Your trips to Krakow can take really a lifetime with always new points to discover.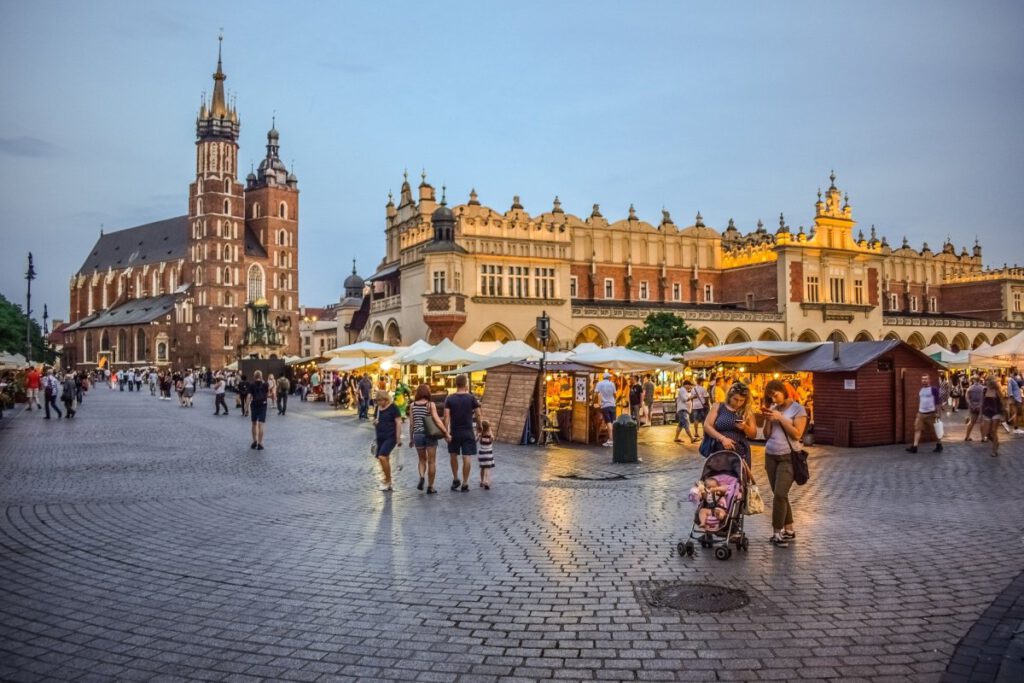 Colourful Krakow with all its monuments, multi-language tourists, excellent restaurants and hotels is a real challenge to explore. Usually, groups spend here 3 up to 5 days which actually gives little time to experience the attractions of this mesmerizing city. We would like to propose a few approaches to Krakow tours depending on your interests. Here is our selected shortlist of trips to Krakow:
UNESCO World Heritage
WWII commemoration
Jewish heritage
Active Krakow
Krakow by boat
Food experience
Communist Krakow
You can discover the details of these trips to Krakow further on ITS Poland DMC site https://its-poland.com/ Here are the main ideas and highlights of them.
UNESCO World Heritage trip to Krakow
Krakow is very rich in UNESCO sites, in its area we have the first place that was enlisted at this prestigious list from Poland Wieliczka Salt Mine. Apart from this salt marvel there are also Bochnia Salt Mine, Auschwitz-Birkenau Nazi German Concentration Camp Museum, Zebrzydowska Calvary and the Silver Mine in Tarnowskie Góry. Last, but not least there is of course the Old Town in Krakow itself.
WWII commemoration
Polish history during WWII is very hard and complicated. Therefore, Krakow the second biggest city in Poland has its own story to tell. Every year it is visited by millions of students and adults from all around the world who want to learn more about this horrific time. The major points on their sightseeing lists include: Auschwitz-Birkenau Nazi German Concentration Camp Museum, Schindler's Factory Museum, Home Army Museum, former Jewish district Kazimierz (synagogues, former ghetto area, cemetery), Galicja Museum and the meeting with Holocaust survivor and Ulica Pomorska Museum (former Gestapo police station).
Jewish Heritage trip to Krakow
Before WWII Poland had a huge Jewish diaspora. The cultural heritage of this minority group was immense to Polish culture. Unfortunately, after Holocaust it is no longer the case. For all people who are interested in the culture and legacy of Polish Jews, there are numerous places to explore: former Bohemian Jewish district Kazimierz with the Old Synagogue, Remuh Synagogue and cemetery, Tempel Synagogue, Kupa Synagogue, Galicja Museum, former Ghetto area and finally Auschwitz-Birkenau Nazi German Concentration Camp Museum. Every year during summer there is also Jewish Festival Organized in the streets of Kazimierz district. It is a real magnet for tourists interested in Jewish culture.
Active Krakow
Krakow is also a great place to experience in an active way. We suggest sightseeing by bicycle. With the majority of the Old Town closed for car traffic, amazing Planty Park around the whole historical part of the city and amazing green areas at the banks of Vistula river and Wawel Castle it is an ideal place for bicycle trips.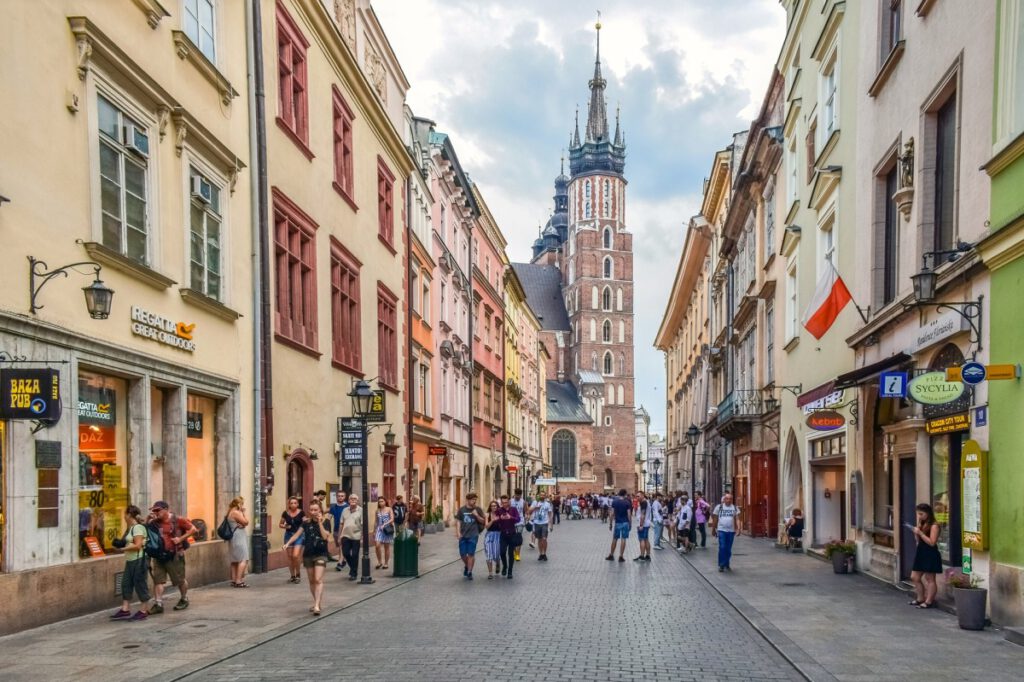 Krakow boat tours
Krakow was lucky to be established at the banks of the longest and the most important rivers in Poland – Vistula. We propose to discover the city and its surrounding while taking a boat tour. There are many thematic trips to choose from and also various cruise routes. Still, the tours are very informative and pleasant, and you can get as far as Tyniec Monastery during them. All cruises start almost at the foot of Wawel Castle.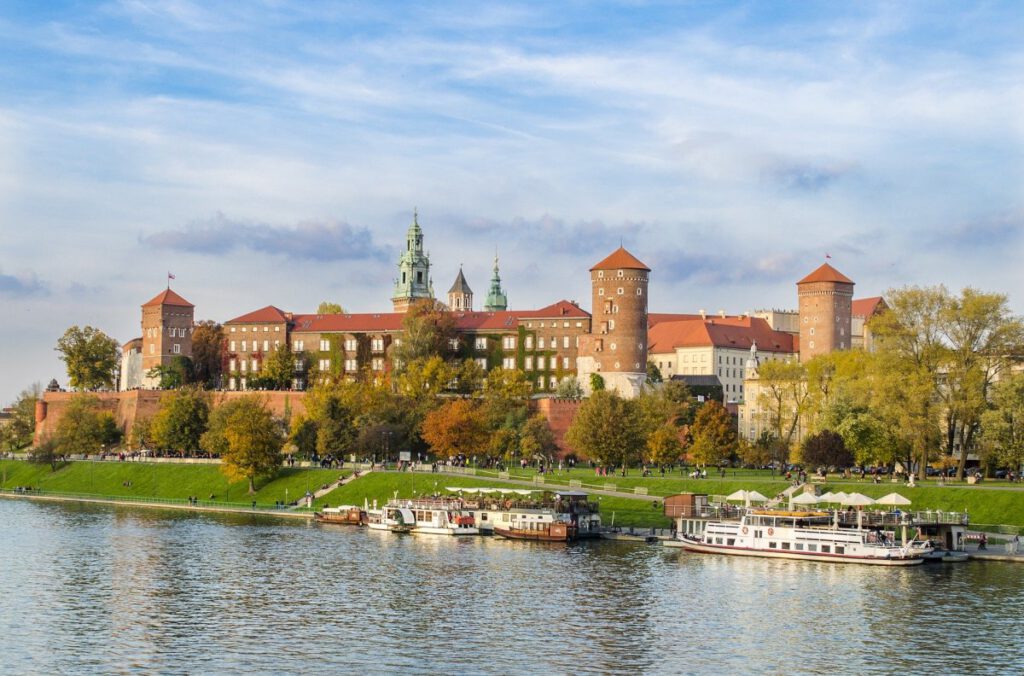 Food experience
With multitude of restaurants, bars and cafés, Krakow's city centre is an excellent place to discover Polish cuisine. Still, just ordinary meal is not everything that you can discover here. Tourists can take part in food tasting tours, culinary workshops during which they learn how to prepare traditional Polish dishes or concentrate on famous Polish "Pierogi" or traditional Krakow's delicacy "Obwarzanek Krakowski". It is also possible to take part in wine, mead or vodka workshops and tasting in one of Krakow's restaurants or Krakow winery.
Communist trips to Krakow
It is very original and funny way to discover Krakow. During such Krakow tours you will move from one attraction to the other by an original vintage communism vehicle, you will discover numerous communist buildings, Nowa Huta a planned communist district, you will be able to enter a communist flat and taste Polish vodka with traditional appetizers. Communist tours are one of our groups favourite experiences in Krakow.
The above mentioned ideas are just a few inspirations we wanted to suggest for your Krakow tours. Feel welcome to discover many more attractions in the area and traditional, legendary, Polish hospitality. ITS Poland DMC will gladly help you to prepare a tailored made itinerary for your group's stay in Poland.