What to do
1. Free Walking Tours
If you are interested in an involving way of getting to know Kraków, we recommend Free Walking Tours with our favourite guides – Draggo's close friends. They will guide you along the most famous routes of the city. You will get to know the favourite paths of Kraków's most famous residents. We have several popular routes to choose from: the Royal Route and the Old Town, the Jewish Quarter in Cracow, the Ghetto and the Schindler's Factory and many other thematic routes. The offer is addressed to English, German and Spanish speaking guests.
Experience Kraków
Feel the atmosphere of the city and its practically unchanged look straight from the Middle Ages. You will see places proudly enlisted at the UNESCO World Heritage List. Walking through the streets of the Old Town experience its past full of legends, myths and stories connected with kings, queens, knights and conflicts that affected Cracow. We start from times when Draggo dragon had still been an egg unexpecting its many adventures. We invite you for a journey straight from legends through the Middle Ages that were full of secrets and through the golden age in Polish history (Renaissance time), the time of wars (XVII-XVIII centuries), partitions (XIX century), times of great world wars up to current times. Discover the city of saints and scholars and among them, the most famous Pope John Paul II and Nicolaus Copernicus. Immerse yourself into the history of science and academic life. Learn also about the great and long Jewish tradition in Kraków and generally in Poland. Enjoy the works of famous local artists: Jan Matejko, Stanisław Wyspiański and artists from abroad who came to the city to create astonishing sculptural and architectural works, such as Wit Stwosz or Bartolomeo Berrecci.
Main routes
The most popular sightseeing paths run along the Royal Route and include: St. Mary's Basilica, medieval city walls and the Barbican, Floriańska Street, the Main Market Square, the Cloth Hall, St. Adalbert Church, the Town Hall Tower, the Collegium Maius and the university district, John Paul the Second's window, Franciscan Church, Grodzka Street, St. Peter and Paul Church, St. Andrew Church, Kanonicza Street and finally the Wawel Hill with the cathedral and the castle.
Another popular destination is also the Jewish Quarter. Here tourists always visit Szeroka Street (with Remuh Synagogue and the Old Synagogue), the Old Jewish Cemetery, Isaac's Synagogue, Nowy Square, places and sites from Schindler's List movie, Corpus Christi Church, Wolnica Square – Kazimierz Market Square, the Lover's Bridge, Ghetto Heroes Square, the Ghetto's Pharmacy.
We also offer thematic free routes devoted to war history, secrets of Kraków, crimes, street art and many other subjects.
Practical information:
Ask for the opportunity to participate in the Free Walking Tour at the house reception. Tours are organized several times a day depending on tourist interest and season. Look for a guide with a dragon umbrella at the meeting points: the Old Town – St. Mary's Church, the Jewish Quarter – Szeroka Street and other points according to our staff information. To ensure high quality of the services and to confirm your participation especially in the high tourist season, it is necessary to prebook such sightseeing for yourself and your group.
Duration of sightseeing depends on the choice of route and it varies from 1.5 to 2.5 hours.
2. Cracow PUB Crawls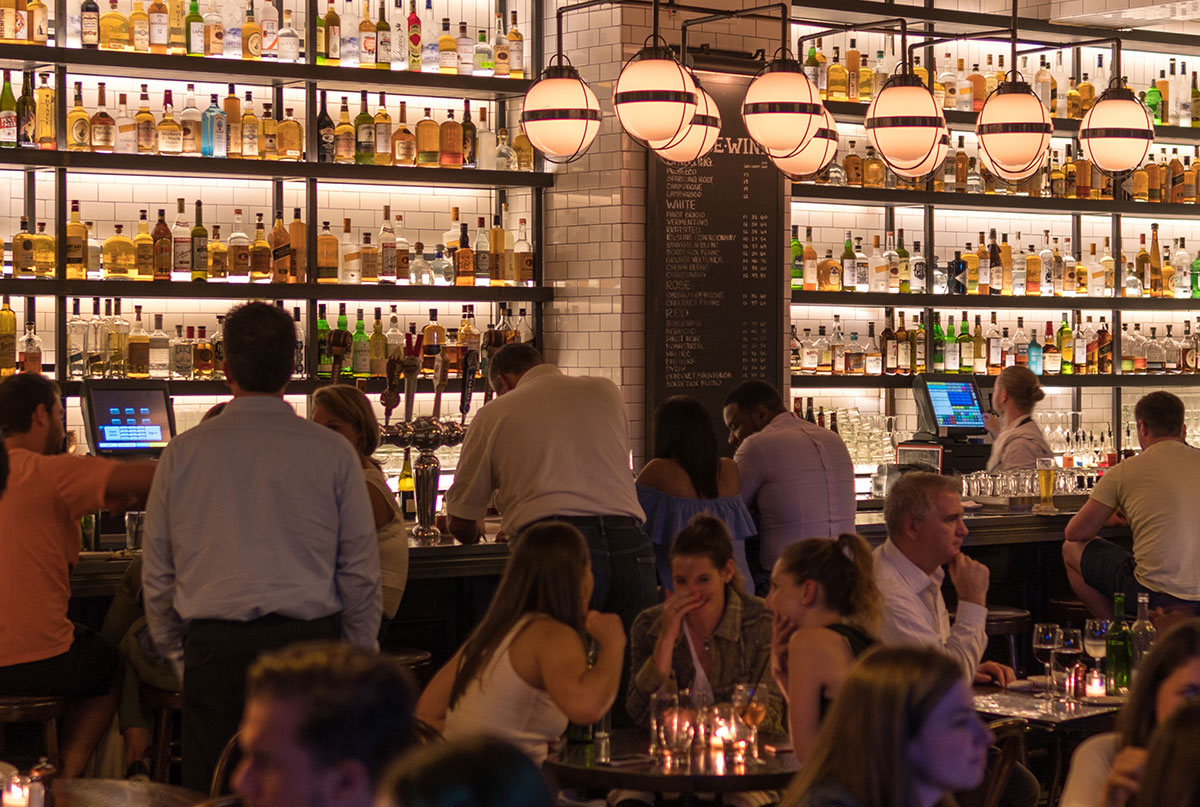 Cracow is a city that is never asleep. If you like parties and nights out with your friends our Pub Crawl is just for you. We offer you a walk with our other clubbers in the best pubs and clubs in Kraków. You can join the drinking walk just tonight!
What's a Beer Crawl
Draggo invites you for an evening walk through Kraków's best pubs and clubs. In our offer there is a visit in Draggo's favourite places. We don't need to explain that dragons have a very strong thirst! This is why we are experts in quenching dragons' thirst. It is certain that each of you will find something for yourself during the walk and a lot of fun in our city famous for its clubs and pubs.
Poland is a country that is famous for its long tradition of consuming alcoholic beverages and drinks. Thanks to participation in our Beer Crawl you will be able to try many of our world famous beverages and learn about traditional ways of serving them. You will also taste snacks specially prepared for specific drinks.
Our trip is a great opportunity to meet new people. You will spend marvellous time in their company. Have fun in variety of pubs such as small, atmospheric cafes of Kazimierz, disco clubs, karaoke spots and even strip clubs.
We start in a pub where you have an hour of unlimited drinks e.g. whiskey, vodka, beer and many other. Don't stand in a queue! Order a whole tray of shots for yourself and your party friends. Our journey will give you a chance to gain Polish alcohol experience and have an unforgettable adventure. If you wish, your trip won't finish until down.
We start every Friday and Saturday and also on other days on demand. We usually visit about 4-5 pubs and clubs. In advance reservation of this trip is required.
Everything just for you
You will experience the journey in a company of our selected drinking guide, who provides an unforgettable experience for our guests. In addition, we offer free VIP entries without waiting in long queues. Participants also receive welcome shots at the entrance to clubs or pubs. You won't feel bored or tired even for a moment. The guide will organize alcohol and snacks serving shows, drinking games and other fun activities. Don't be afraid to miss any part of the party, a professional photographer will take care to capture all the most important moments, including funny shots and ground-breaking moments of the event.
Practical information
Depending on a choice of our route, we meet by Adam Mickiewicz Statue on the Main Market Square (between the Cloth Hall and St. Mary's Basilica) or Nowy Square in Kazimierz. Draggo guests and regular partygoers receive discounts.